I have come to this place in my life, by learning to nurture my own grief, after years of great loss
Throughout my life I became paralyzed in deep grief, only to be diagnosed as depressed, medicated rather than being empowered to explore paths to heal holistically. Numbing the mental and physical effects, falling deeper into darkness and feeling hopeless, almost cost me my life. The medications suppressed what needed to be felt, the beautiful and not so beautiful.  I now understand we need to feel and experience everything in tandem, to allow us to honour both.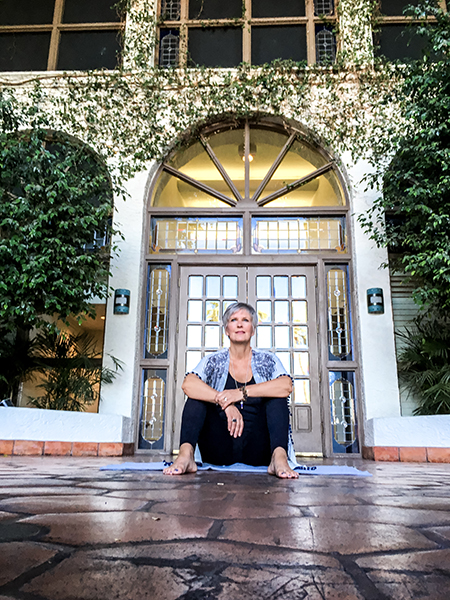 I could no longer live this way. The only way for me to move forward was to learn to be present to my grief, in a mindful and healthy way. I began my quest to heal, becoming a student, on a mission to discover better ways of living, being, breathing, connecting with my soul's voice and those in another realm, who journey with me. I took care of my vessel and healed my body, the rest followed. I came to the realization that my career of thirty years was no longer fulfilling, and made the difficult decision to close my Interior Design and Renovation Company. Grateful for those experiences and understand what valuable training it was, for all I do now.
I attended college, completing certifications in Health, Life and Mastery Transformational Coaching.   As "Coach" did not resonate with me, I refer to myself as a guide. I studied several energy healing modalities, Masters in Reiki, Shamanic Healing, Sound and Crystal Therapy. Completed my End of Life Doula Certification and currently volunteer at Hospice. I continue studies in Mediumship, sharing messages with clients from loved ones and spirit.  Teaching others to strengthen connections, soul to soul, as our loved ones are in another space and time, they never leave us.

I use a layered approach in my work, using techniques that I have learned over the years and listening to guidance deep in the memory of my soul. I am humbled and honoured to be invited to support those who are ill, preparing for transition and those who are grieving the loss of a loved one
Through my journey, my faith has deepened,  I view death as a transition, a spiritual passage of our soul from this human experience into the after life.
I hold space for all beliefs, but this is the basis of my practice. Supported by my mentors, guides, the wisdom of my ancestors, I am able to embrace my gifts and help others connect with their power to heal.
Witnessing loved ones not being honoured at end of life, has been my motivation to support others to embrace a meaningful, dignified experience during life and the dying process. Supporting to find peace, discovering ways to replace fear with hope, seeing past limitations that may have been presented. I have witnessed many "timelines" given as to when death will approach and it wasn't so. I empower connection with your inner knowing, finding your voice, having your wishes heard, respected and honoured.  Together we will discover all the gifts this life still has to offer, humbly I will walk by your side.